LINCS WINGS


Official Regional Site of the Goldwing Owners Club (GB)

Welcome to the Lincolnshire Wings Website.

Skip forward to Region Notices

Members of LINCS WINGS are all HONDA Goldwing Owners who just love to ride our bikes. The group has a variety of Goldwing models with both solo and trike motorcycles. Our aim is to meet and enjoy each other's company, visit interesting and out of the way places, lend assistance and advice to each other and raise money for charity. If you own a Goldwing and would like to join in the fun, why not come to meet us at any of our events.

To find out more, please contact our Regional Representative
or just come along and join us.





Regional Representative:
Mark Sands "Sandy"
TREASURER: Sue Howell
Wing Span Rep: Stephen Taylor
Ride-Out Coord: Ian


Contacts:
E-Mail: Rep@lincswings.co.uk
Mobile: 07889 211579







--

Time to get acquainted with the brand new Goldwings Range


Here is a comparison between the new and old GL1800



2018 HONDA Goldwings

-
Goldwing 2018 Riding Impressions

-

Goldwing 2018 Review at Goldwing Docs.

--

Goldwing Airbag Recall
Goldwings built between 2006-2010 that include the airbag may be subject to recall due to a possible faulty design.
Check with your Honda Dealer for a free inspection and correction service if your bike is affected.
Visit the Honda Website for details

--

Members of Lincs Wings Region can
log in to the Private Members Area to view:

Minutes of Lincs Wings meetings
GWOCGB Documents
Wingspan Editions
Members Contact Details
GWOCGB Events

Lincs Wings monthly meetings in 2019
will be held at Market Rasen Cricket Club

--

The Lincs Wings Web Site private 'Members Area' is accessed using login and password details available to members only from the Webmaster.
Login credentials last updated on 14 Jan 2019
__________
LINCS WINGS
During 2018 our events raised money for
the

Charity in Lincolnshire
So on 21 April 2019 we presented a £1100 cheque
to Anne and Kevin Troop representing LIVES
--
Our 2018 Skegness Light Parade raised over
£ 3650 for the RNLI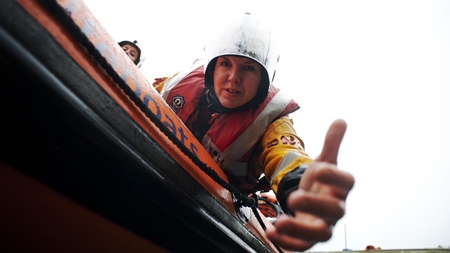 --
Lincs Wings Charity Fund-raising for the
Notts and Lincs Air Ambulance Fund
2017
On 9 July 2017 Lincs Wingers met up with the Notts and Lincs Air Ambulance to present a cheque for £500 from charity donations collected over the past year.
------------------------------------------
2014


On 10 August 2014, Lincs Wingers rode through torrential rain to present the
Lincs and Notts Air Ambulance staff with donation monies collected over the past year.
Notice to Viewers.
Links to external web sites are provided only to assist viewers.
Lincs Wings accepts no responsibility or liability for their content.
Contact E-Mail: Mail@Lincswings.co.uk

Webmaster: Stephen Taylor
e-mail: webmaster@lincswings.co.uk
Copyright Terms of Usage
Lincswings©2014
Hit counter